http://feedproxy.google.com/~r/thinkgeek/whatsnew/~3/0X62_Yy9Glc/
http://www.thinkgeek.com/1b68/
You've got math all over you! This blue "I bake Pi" apron lets you proudly flaunt your mathematical skills in the kitchen. $19.99
http://feeds.boingboing.net/~r/boingboing/iBag/~3/d_P3Xzg9VHQ/story01.htm
http://boingboing.net/?p=291458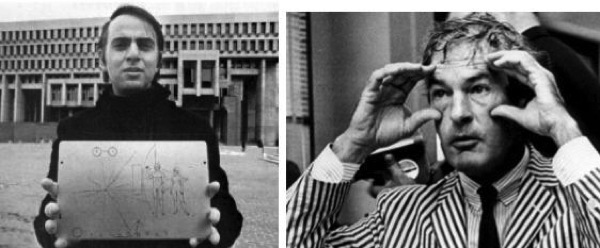 In celebration of the new Cosmos: A Spacetime Odyssey, Joel Achenbach wrote a feature for Smithsonian about Carl Sagan's enduring impact on the popularization of science. Achenbach visited the recently-available Sagan archive at the Library of Congress and highlighted some great bits, including details of Sagan and astronomer Frank Drake's 1974 visit with bOING bOING patron saint Timothy Leary while Tim was incarcerated. Sagan had enjoyed Tim's excellent and sadly hard-to-find book Terra II, his philosophical manual for space migration.
On April Fools' Day, 1974, Sagan and the astronomer Frank Drake visited Leary at the state mental hospital in Vaca­ville, California, where Leary had been locked up on drug possession charges.

Drake, a frequent Sagan collaborator, was a pioneer in the search for radio signals from extraterrestrial civilizations and was also known for the Drake Equation, which estimates the abundance of communicative aliens. Leary was a Harvard professor-turned-counterculture-guru who had become a proselytizer for the spiritual and mental benefits of hallucinogens. Lately, inspired by Sagan's Cosmic Connection, he'd become obsessed with the idea of building a space ark to carry 300 carefully chosen people to another planet orbiting a distant star.

In this curiously emblematic meeting—which has been incompletely described in Sagan biographies but is now plain to see in the archives—Leary asked which star he should aim for. Sagan and Drake broke him the bad news: We don't have the technology. All the stars are too far away. But true believers are not easily deterred. In a subsequent letter to Sagan, Leary reiterated his desire to "imprint the galactic point-of-view on the larval nervous system," and said we just need fusion propulsion, longevity drugs and "exo-psychological and neuropolitical inspiration."

"I am not impressed by your conclusions in these areas," Leary wrote. "I sense a block in your neural-circuity[sic]."
Why Carl Sagan is Truly Irreplaceable
For the full text of the Sagan/Leary letters and analysis, check out Lisa Rein and Michael Horowitz's post at the Timothy Leary Archives: "Inner Space and Outer Space: Carl Sagan's Letters to Timothy Leary (1974)"
http://feeds.boingboing.net/~r/boingboing/iBag/~3/gMy_kGdV4gw/story01.htm
http://boingboing.net/?p=291454
If you're at SXSW in Austin, Texas today, do come by the Hilton Level 6 Salon F room at 330pm today (Monday March 10, 2014) for a panel on #BCSM (Breast Cancer Social Media), which I'll be moderating. The video here explains a little of the story behind #BCSM, but the short version is that it's a wonderful online community for people like me who have breast cancer, founded and maintained by women with breast cancer and a health care provider who treats people like us.
Panelists: Alicia Staley, Jody Schoger, and Deanna Attai, the women who created #BCSM.
On Independence Day 2011, the first-ever #BCSM tweetchat for those affected by breast cancer took place. Less than two years later, the group had attracted thousands of participants, spawned a website and a YouTube channel and earned an extensive feature in USA Today. Not bad for a group of tech novices in a space hardly wanting for pink-ribboned advocates.

#BCSM isn't a prototypical breast cancer organization. It's not your usual support group. And it's not the kind of online community that makes headlines at Mashable.

Instead, the group has been, since its founding, focused on attracting a diverse and inclusive group who shared not only cancer, but a set of shared values -- particularly a commitment to evidence -- that created a sense of authority even as it built community.

Those are lessons that can and should be adopted by those looking to connect with similarly isolated communities, and the founders of #BCSM look forward to sharing what they have learned.
More info about the panel
.
http://perezhilton.com/2014-03-10-lena-dunham-tweets-twitter-sexual-molestation-nudity
Lena Dunham's tweets almost never fail to make us L-O-L — almost.
Usually, the Girls creator brushes off haterz of her ever-nekkid body with HIGHlarious jokes, but her comeback got a bit too controversial yesterday when a fan tweeted, "you don't always have to get naked!"
Her response??
Lena wrote:
"Please tell that to my uncle, mister. He's been making me!"
Yeah...
...NOT COOL.
Thankfully, gurly quickly retracted the questionable statement with:
"I just made and deleted a not so great molestation joke. Sorry guys. I am really sleepy,"
Unfortunately, when you have more than 1 million devoted followers, being sleepy isn't a very good excuse.
At least the snappy tweet-and-delete reaction shows that she recognizes the comment was SO unnecessary!
We forgive you, Lena. Let's just try to avoid any jokes about abuse ever again, shall we??
http://whatever.scalzi.com/2014/03/10/two-things-relating-to-me-31014/
http://whatever.scalzi.com/?p=24049
And they are:
1. John Harris is the artist who does the cover for my Old Man's War books (and the individual episodes of The Human Division), and he does such a great job of it that I co-dedicated the compiled edition The Human Division to him in appreciation. He has an upcoming art book coming out, for which I wrote an introduction. Tor.com has the details here, as well as samples of the fantastic art Harris has in the book. And I have to say, I love the cover.
(If you just want to go preorder the book — which I have seen in a preproduction version and which is just plain gorgeous — here's the link.)
2. Writer Mikey Neumann and artist Kris Straub were on the latest JoCo cruise with me (and, to be clear, many many others) and decided that as long as they were there they would do an interview video series with some of the folks on the boat with them. And thus began "On a Bed with Kris and Mikey," in which the two, as advertised, interview someone while all of them are on a bed. This week, that person is me.
Interview topics include my chest hair, how many languages I am translated in and who between me and Pat Rothfuss would win in a fight. It's fairly amusing, although I will note that in watching it I have observed that the "propped up on a bed" position reveals my middle-agedness at its squishiest. I will henceforth refuse further interviews in that position, unless/until I get really ripped.
(Last week's interview, in case you're curious: The fabulous Molly Lewis.)
http://feeds.boingboing.net/~r/boingboing/iBag/~3/D_dNsTkqHJw/story01.htm
http://boingboing.net/?p=291444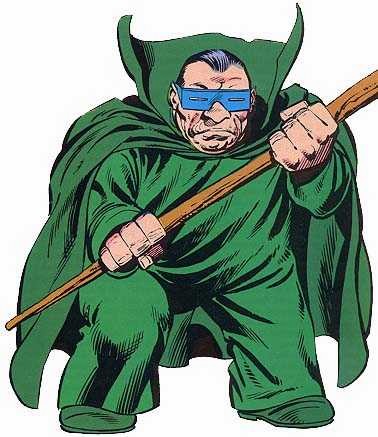 A fellow in Lawton, Oklahoma chased a twenty dollar bill he dropped down a storm drain and ended up lost in the city's pipe system for two days. Some young people finally heard his cries for help. According the
KSWO
, the man had minor scrapes and a bump on his head and couldn't recall how he had become disoriented. He is very lucky he didn't encounter any alligators or, worse, Mole Man.
http://feeds.boingboing.net/~r/boingboing/iBag/~3/N08ljY46rrk/story01.htm
http://boingboing.net/?p=291447
Stanford bioengineer Manu Prakash devised a pretty amazing paper microscope that uses cheap tiny spherical lenses. The "Foldoscope" costs around 50 cents.
"I wanted to make the best possible disease-detection instrument that we could almost distribute for free," Prakash says. "What came out of this project is what we call use-and-throw microscopy."
"Stanford bioengineer develops a 50-cent paper microscope"
http://perezhilton.com/2014-03-10-mark-ruffalo-matt-bomer-make-out-trailer-the-normal-heart
Be still our beating hearts! This is powerful AND sexy!
Not only does the trailer for HBO's upcoming film The Normal Heart make the movie look great, it has Mark Ruffalo and Matt Bomer swapping spit, so there goes the rest of our day!
We'll be watching this on repeat for the foreseeable future.
We reported earlier how Mark described what it would be like to have sex with the Hulk, but we'd love to hear about Matt's experience playing tonsil hockey with the not-so-jolly green giant.
Mark and Matt play opposite each other as two lovers and advocates for promoting awareness of the HIV-AIDS crisis in NYC during the early 80s, and we're pretty moved by the performances in this teasing teaser alone!
Ch-ch-check out the emotional trailer (above)!!!